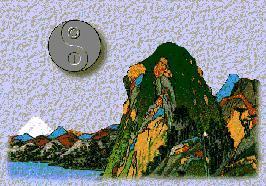 Traditional Chinese Medicine (T.C.M.) is one type of Oriental Medicine. It has a recorded history of about 3000 years, but some authorities claim that it has been practised in China for much longer.
The ancient Chinese used the concept of Yin and Yang and the number 5 to explain everything, including our human body, in the nature world. The Yin and Yang are two opposing forces in the universe. The Yin stands for negative, down, dark, cold, female, water etc; the Yang, on the other hand, represents positive, up, bright, hot, male, fire etc. These two forces are always in balance in the nature world, for example, stable objects with same amounts of protons and electrons; day followed by night, hot season followed cold season, similar percentage of male and female population etc.
In human body, if Yin and Yang attain perfect harmony, we are healthy, if they are out of balance, disease will occur. However, perfect harmony is rarely attained and most of us exist in a state of fluctuating health: one day we feel well and the next day less well. The healthy body has healing power to keep a normal fluctuating balance of the Yin and Yang. It is only when the change causes persistent and irreversible disharmony that it results in established disease.
The essential principle of traditional Chinese medicine is to specify the exact nature of the imbalance between Yin and Yang, and the pathogen causing the trouble; and then to select the appropriate therapies, such as acupuncture, herbal remedy, massage (TuiNa), food therapy, moxibustion, cupping, qigong or even sport therapy ( e.g. Taiji ) to correct these pathological processes. As the nature forces of the body become balanced, the disease will be eliminated.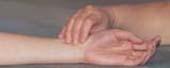 As TCM is a holistic approach, when making diagnosis, a Chinese doctor needs to listen to the patient's complaints and gether relevant information including family history, lifestyle, working environment, diet and other physical and spiritual concerns. Then the doctor needs to check physical signs and assess the Yin and Yang balance state by feeling the pulse and observing the tongue.